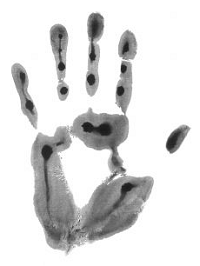 If you gamble online long enough, the odds are good that you will eventually be asked by a casino to provide a copy of your ID and/or a recent utility bill. It's a little off-putting at first because you wonder why on earth a gambling site would need these things.
You will most likely be asked for one or more of these things when you make your first withdrawal from a real money gambling site. The casinos require these documents because they want to protect themselves from fraud. They want to know that you are who you really say you are.
Online gambling sites are prime targets for people with bad intentions because most of the time, casinos are located overseas from the people they serve. This makes them an attractive target because casinos don't have much recourse if someone pulls something shady. It is costly, expensive and sometimes impossible to send lawyers or police after scammers.
Imagine this scenario. A thief gets someone's credit card number and wants to get cash. If that person wants cash, he will need the PIN number to get cash at an ATM. Plus, ATMs have security cameras. Instead, that person decides to use the stolen credit card to deposit at a gambling site and then initiate a withdrawal a few days later.
So what casinos do is ask for copies of your ID and a utility bill and then they check to see if that information matches with the information on the credit card used to deposit. There's no easy way to verify this information other than to tell you to scan your information and send it over.
Don't feel alarmed if your gambling site asks for this information. It's completely normal and legit. They just don't want to be scammed. And if it happens that someone uses YOUR stolen card at a casino, you will be glad the casino takes these extra precautions.
In most cases, the casino will provide you with a fax number and an e-mail address to which you can send the requested documents. If you receive an e-mail asking for this information, make you check the casino website first and see that the customer service e-mails match. Don't just reply to any e-mail with your documentation.
You can visit the casino website and see what their customer service e-mail is. The casino may tell you to send your information to a different address such as verify@casino.com, but that's OK as long as the domain matches. Just don't send your documents to verify@randomsketchywebsite.com.
After you send your documents in, you'll get a reply back in a few days telling you that your information has been verified. You should be done after that. From here on out, you can deposit and withdraw without having to jump through any additional hoops.