Like that old Bob Dylan song goes, the times are a-changin'. It's true all over New Jersey, but it's especially true in Atlantic City. After close to thirty years as a name almost synonymous with casino gambling in the Garden State, Donald Trump's final remaining casino is set to close at the end of November 2014.
This closure comes as no surprise to anybody who's been following what's been going on in Atlantic City this past year. Casino attendance is way, way down and since the beginning of 2014, four casinos have already closed their doors for good: the Atlantic Club, Showboat, Trump Plaza, and the $2 billion taxpayer-funded masterpiece that was supposed to revitalize Atlantic City's boardwalk and bring in a younger, hipper crowd, Revel.
The Trump Dynasty Timeline – Part 1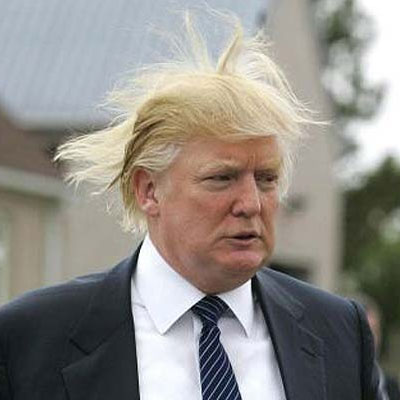 After proving his real estate prowess and business savvy in the 1970s and early 1980s, Donald Trump was ready to break into the casino and hotel development world.
In 1984, Trump's first Atlantic City property, Trump Plaza Hotel and Casino, opened along the Atlantic City boardwalk. It was quickly followed by Trump's Castle in 1985, which was re-branded as Trump Marina in 1997. Today, Trump Marina is owned by Landry's, Inc. and operates as the Golden Nugget Atlantic City. During these middle years of the 1980s, though, Trump's properties enjoyed high profits and acclaim from Atlantic City's visitors. As the decade drew to a close, Trump saw his name and influence in the region only become stronger and more significant.
April 2nd, 1990 was a landmark day for Trump and Atlantic City. The Trump Taj Mahal, Atlantic City's most expensive and most ambitious casino to date, opened with fanfare from thousands and a live performance from Michael Jackson.
"Think Big! You Are Going to Be Thinking Anyway, So Think Big!"
That quote was uttered by none other than Donald Trump himself. Today, its words boldly line the wall of one of the Taj Mahal's gift shops, artfully styled with a monochromatic portrait of the entrepreneur. Thinking big was what got Trump into the Taj Mahal in the first place.
Taj Mahal's opening day was a long time coming. The project was almost doomed to become an empty shell of a building, but Trump's company purchased it in 1988 and, through thinking big and pressing forward, created one of the most successful resorts in Atlantic City's history. Resorts, which was owned by television and entertainment mogul Merv Griffin, began working on a new resort in the late 1980s. When Griffin's company ran out of funds for the project, construction on the resort halted. Donald Trump's company offered to purchase the property, but Griffin refused.
This refusal and back and forth offering landed the two companies in court in 1988. The court eventually facilitated a settlement for the companies that had Trump take control of the project. Two years later, the completed Taj Mahal was open for business. Eighteen years after that, following the most successful years Atlantic City had ever experienced, the Chairman Tower opened in Trump Taj Mahal. This brought its hotel capacity to 2,248 rooms.
The Trump Dynasty Timeline – Part 2
The remainder of the 1990s weren't quite as kind of Trump Entertainment Resorts. In 1996, the company opened Trump's World's Fair. This casino only lasted for three years. The new millennium dawned and the company's profits continued to fall. These falling profits led to three bankruptcies for the company: one in 2004, one in 2009, and another in 2014. The 2009 bankruptcy was the point at which Trump decided to leave the company. Losing Trump meant losing the company's brand. Head investors Carl Icahn, now the majority shareholder of Trump Entertainment Resorts, and Andy Beal of Beal Bank knew this and pleaded their case to Donald Trump. Eventually, the investors worked out a deal with Trump to continue to use his name and likeness in the casinos' décor and marketing. They settled on Trump having 5% ownership of the company as well as 5% stock.
The End of the Trump Era
The 2014 bankruptcy was the blow that brought the end of the Trump Era. After three decades of business, Trump Plaza closed this September. Contract disputes with Local 54 Unite HERE, Trump Taj Mahal's workers' union, forced the company into court to debate how it can get itself out of the hole and save the Taj Mahal.
In October 2014, Trump Entertainment Resorts went before a judge to work out its bankruptcy plan. It could not meet the pension requirements outlined in its contract with Local 54 and sought tax breaks from the city and the state to alleviate its financial woes. As a condition for this financial relief, the company proposed a complete reorganization that involved a $100 million surge of funding from the company's top shareholder, Carl Icahn along with Icahn taking complete ownership of the property. The judge refused to grant Icahn and Trump Entertainment Resorts this condition.
Currently, the company is working out the details of a tax lien sale in bankruptcy court. The lien is worth approximately $22 million dollars and covers unpaid property taxes. The case is set to go to court again on November 14th, 2014.
A Victim of The Changing Market
In a lot of ways, Trump Entertainment Resorts fell victim to the same market forces that caused other Atlantic City casinos to shutter. New Jerseyans simply don't gamble the way they used to, and this issue is only exacerbated by the influx of young adults in the gaming market.
Newer, shinier, fancier casinos opening up in the region are taking their toll on Atlantic City as well. In Pennsylvania, Parx Casino and resorts in the Poconos attract gamblers from throughout New Jersey while New Yorkers head up to Foxwoods and Mohegan Sun in New England. Horseshoe Baltimore, a brand new offering from Caesars Entertainment, brings in the crowds a little bit further south. Atlantic City once owed its success to its monopoly of the East Coast gambling market but now struggles to keep up with the bustling new resort towns.
Some analysts think this is a good thing for Atlantic City. With twelve casinos operating throughout the city at the beginning of this year, gamblers and the profits they bring were spread too thin among the choices. With only seven or eight left, depending on what happens with Trump Taj Mahal, customers will be forced to choose from a smaller pool of casinos, boosting profits at each remaining contender. It's all about being strong enough to survive in a brutal market.