Once again, the fate of sports betting in New Jersey rests in the hands of a federal judge. On Friday, Governor Chris Christie signed a bill to legalize sports betting in the Garden State, but before the ink could dry, the sports leagues fired back, filing a motion for a temporary restraining order that would immediately halt all sports gambling activities.
The battle to enable sports betting in the Garden State has persisted since 2012, and at every step of the way, the sports leagues have made a formative, if not indomitable opponent. This time the NFL, along with the NBA, NHL, Major League Baseball and the NCAA filed an injunction with a federal judge to block New Jersey's casinos and racetracks from offering sports betting. Monmouth Park was prepared to launch its sports gambling operation as early as this weekend.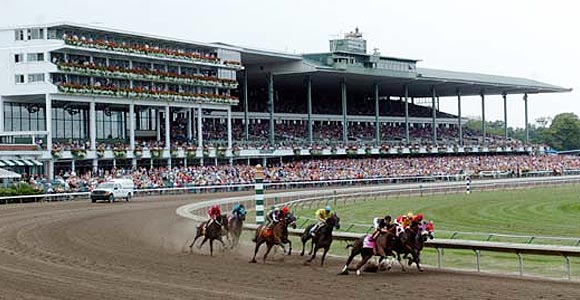 The League's complaint states that New Jersey is "in clear and flagrant violation of federal law to accomplish what it unsuccessfully attempted to do nearly three years ago: sponsor, operate, advertise, promote, license, or authorize gambling on amateur and professional sports at state-licensed casinos and horse racetracks."
Rising Stakes
Before U.S. District Judge Michael Shipp can grant a temporary restraining order, the leagues must prove that they will irreparably harmed by the sports betting set to take place in Monmouth Park. Many legal analysts say the odds remain in the leagues' favor.
In 2012, when the sports leagues first sued the state, Shipp ruled that sports teams did face reputational damage from New Jersey's sports betting efforts. To make their case, the leagues presented a series of sealed and partially redacted reports demonstrating the perception of the integrity of their games would wane if betting were to happen in New Jersey.
Perhaps the same argument will fly this time, but even if it does, the state has a new ace in the whole, remarks made by the NBA's own Adam Silver. In order to dispute the leagues' claim of irreparable damage, Christie's attorneys could refer to Silver's remarks at the Bloomberg Summit in New York last month where the NBA commissioner acknowledged his league was open to participating in sports betting which he described as "inevitable".
"If you have a gentleman's bet or a small wager on any kind of sports contest," he stated, "it makes you that much more engaged in it. That's where we're going to see it pay dividends."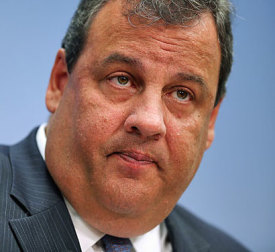 Christie's legal team has acquired some additional ammo. Attorney's could contest whether the sports leagues, headquartered outside of New Jersey, are legally within their rights to bring a new legal claim based on the New Jersey Constitution.
There is even a legal precedent in New Jersey's favor. In 1976 a U.S. District Judge denied the NFL's request for a restraining order to prevent Delaware from operating a sports lottery.
This is, of course, if Shipp grants the restraining at all. So far, there is no word of when, or if, Shipp will rule on the injunction. If he neglects to before weeks end, all bets are on at Monmouth Park, at least for their inaugural weekend.
Out of the Shadows of Organized Crime
The exhaustive legal battle to enact sports betting has obvious financial motives, to revive and sustain a floundering Atlantic City, other potential advantages are less obvious.
At a press conference in Newark, acting New Jersey Attorney General Hoffman used the takedown of the notorious Genovese family as a prime example of why the state must legalize sports betting. He noted that the MAFIA operation, which netted 1.7 million in bets in 2011 alone, thrived on violence and intimidation, a dangerous element Hoffman suggests legalized sports betting would eradicate.
"When the mafia, when organized crime, takes over and makes money on illegal gambling, where does it go? It doesn't go to property tax relief; it doesn't go to senior citizens, and Medicare or prescription programs." Hoffman asserted.
New Jersey Residents Still Ambivalent
The legal tug of war between the State of New Jersey and the major sports leagues began in 2011 when New Jersey voters overwhelmingly voted to legalize sports betting. The legislature passed a bill that would allow waged bets on all sports events excluding games involving New Jersey colleges and college games played in the state. In 2012, Christie signed the bill into law, but NFL and other major sports leagues filed suit before the law went into effect.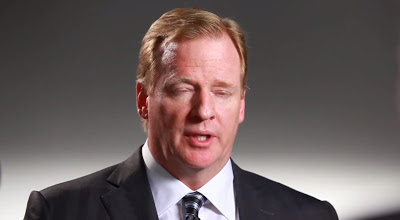 New Jersey lost three separate federal appeals, but the final ruling in federal court left one possible option. The ruling noted that while federal law prohibits New Jersey from licensing or regulating sports betting; nothing prevents the state from repealing its own ban.
The Christie Administration used this legal loophole to justify sidestepping federal and enabling sports betting, so long as it is not regulated by the State. The bill that Christie signed into law strikes provisions from New Jersey's law books that prohibit sports wagering and paves the way for private operators to take bets.
Still, as New Jersey lawmakers do all they can to make the case for sports gambling, New Jersey residents are split in their support. In the face of Atlantic City's financial woes, nearly half of the state's are opposed to the new measures.
A new Rutgers-Eagleton poll suggests that 31 percent of New Jersey residents believe sports betting will have no impact and 17 percent say it will be bad for Atlantic City.
Monmouth Park, a horse track, plans to start taking bets October 26th for the Jets-Bills game. So far Monmouth Park is the only New Jersey site outfitted with an area for a sports book operation, and according to a spokesman, they are bracing for as many as 5,000 customers.
While the efforts to legalize sports betting in the Garden State are largely directed at Atlantic City, so far no casinos have announced plans to offer sports gambling. Given the ongoing legal jousting, casinos may very well take a wait-and-see approach.