I can remember back in the days when we used to read these things called "books." It was terrible. You had to hold them in your hand, turn the pages and stuff pieces of paper inside to remember where you left off.
Actually, it's not all that bad. The internet hasn't quite taken over the dissemination of information yet. There is a lot of good, quick information on the internet, but I still find old-fashioned books to be the best resources for detailed, in-depth information.
It can be a bit troublesome figuring out which books to buy for gambling games because it's based largely on opinion. But even if we can't agree on which books are THE BEST, I think we can all agree that some books are better than others.
If you want to learn more about any specific gambling game, the following books will not lead you astray. I consider these to be the best gambling books for your money.
Best Blackjack Book
Blackjack Blueprint by Rick Blaine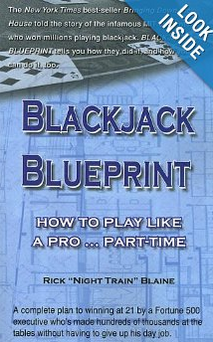 This is the most comprehensive and useful blackjack book for sale right now. The author, Rick Blaine, explains everything you need to know about blackjack from the rules of the game, to basic strategy, to advanced strategy, to card counting, to avoiding casino security, cheating, blackjack tournaments, blackjack teams, practicing drills and more.
Best Video Poker Book
Video Poker – Optimum Play by Dan Paymar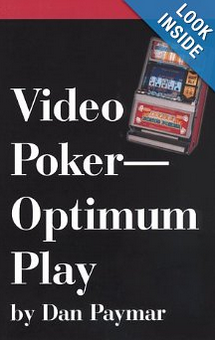 This book provides everything you need to become a skilled video poker player, regardless of your current skill level. Video Poker – Optimum Play explains everything from the basic rules of the game to advanced video poker strategy. The book also provides the optimal strategies for the most popular video poker variants, quizzes and strategy cards.
Best Poker Cash Games Book
Harrington on Cash Games by Dan Harrington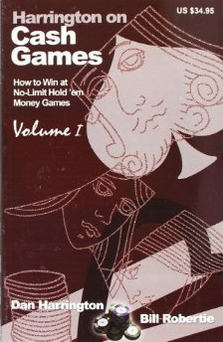 I read this book from cover to cover and cannot recommend it enough. This is the best cash game book in the world. Dan Harrington has a great mind for poker and he knows how to explain concepts in a way that is easy to understand. This is only the first of a series of books, but it's a great start. Harrington explains the math behind the game, provides examples, describes WHY to make certain plays, how to make certain plays and so much more. Seriously, just get this book.
Best Poker Tournament Book
Harrington on Holdem by Dan Harrington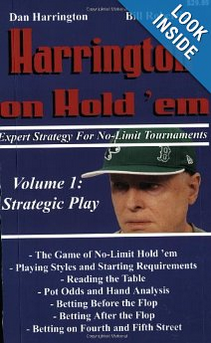 Harrington is a great cash game player, but he became famous through poker tournaments. This guy is one of the best tournament players alive and he reveals everything in this series of books. Harrington on Holdem talks about basic tournament strategy, advanced strategy, tips for dealing with difficult players, dealing with different tournament structures and so much more. Again, just take my word for it and get this book.
Best Craps Book
John Patrick's Craps by John Patrick
This is one of the few craps books on the market that is honest and actually useful. John Patrick doesn't offer false promises based on betting systems and dice control. He tells you how it is: which bets are good, which bets are bad, how to deal with variance, how to manage a bankroll and basically everything you need to know to become a well-rounded craps player.
Best Baccarat Book
The Baccarat Battle Book by Frank Scoblete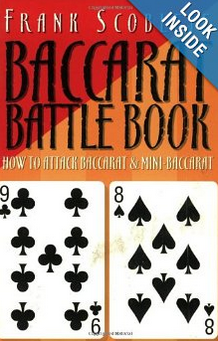 Frank Scoblete is a high respected author of numerous gambling books. Pretty much anything with his name attached to it is going to be worth the money. Baccarat isn't a particularly complicated game, but Frank was able to provide a lot of useful information in this one. If baccarat is your game, this is definitely your book.
Best Roulette Book
Spin Roulette Gold by Frank Scoblete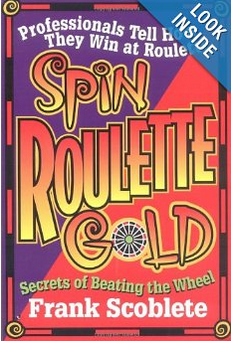 This is another great book by Frank Scoblete. In this book, Frank takes a no-nonsense approach to roulette. He discusses all the most popular betting systems, explains why they don't work and then provides players with alternate strategies to help manage their bankrolls and limit their losses. Frank also discusses cheating, biased wheels and the odds of winning.
Best Slots Book
Break the One-Armed Bandits by Frank Scoblete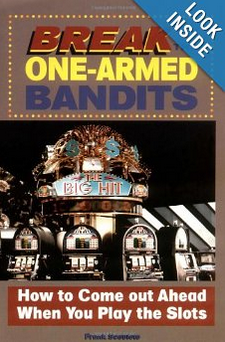 This is the third Frank Scoblete book to make the list, and for good reason – Frank knows his stuff. We all know that slots cannot be beaten, but Frank provides a ton of useful information that will help you lower the house advantage and book bigger wins. The book explains how to find loose slot machines, how the games work on the inside and much more. Other slots books pale in comparison to this one.